Your Complete Boynton Beach Sprinkler Repair & Installation Authority


Dealing with a faulty sprinkler system can be a headache. Between the cost, the scheduling difficulties, the regulations, and all the uncertainty, it can be tempting to put that project off for as long as possible.
The good news is, you don't have to any longer. When you call our Boynton Beach sprinkler repair & installation exports, you'll be in touch with a team that has been serving Palm Beach County for over a decade, and we think our professionalism shines through on even the smallest job.

---
Why Call Us For Your Everyday Sprinkler Repair Needs?
We keep parts on hand to fix the majority of sprinkler repair issues, so less time is wasted.
We only use the best parts and equipment in the industry, from brand leaders like Rain Bird and Hunter.
We can typically offer same day service in Boynton Beach.
We provide up front estimates for all our work.
We keep our appointment windows, but are flexible enough to accommodate your schedule.

---
Our Reviews
"Our sprinklers haven't worked right since we bought the house. We always had this one zone in the back yard that would go off at weird times, or not at all. I called a guy off of Craigslist to reprogram the timer, but he didn't fix anything and wouldn't return my calls.

"I finally decided to call someone who looked legit. Jim came out to check the timer, then the heads, and finally found a wiring problem with our valves. He gave me an estimate that sounded reasonable, did the work on the spot, and it's been good ever since. I've called him once since, and recommended him to a couple of neighbors, and so far everything has been five stars." - Roy B., Boynton Beach, FL

"The man who came out was on time, professional, knowledgeable, and (most of all) competent. We called him out to replace a pair of sprinklers that weren't running, but he found a wiring issue and a leak too. He fixed them all, and fast." - Grace P., Lake Worth, FL

---
Our Irrigation Team Can Design The Perfect Sprinkler System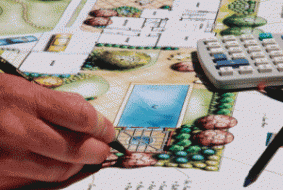 Our Boynton Beach FL irrigation experts have been through the process hundreds of times, and will help you expedite the process with their knowledge and expertise. You will be made aware of the fees, permits, deposits and paperwork needed, as well as any tax breaks you may qualify for based on the equipment you choose to install.
Our staff at Boynton Beach Florida will provide you with the most streamlined process possible, so we can move on to the main attraction: your home irrigation system.
---
A Custom Fit for Every Customer
Every property is different, and every customer has their own specific needs. Our Boynton Beach sprinkler repair team knows this, and will put every ounce of dedication they have into creating the perfect customized system for your needs and budget. South Florida has one of the most diverse and wildly fluctuating climate in the United States. This means that no area is alike and all of our customers require special consideration based on a number of factors. Soil type, rainfall, turf type, surrounding vegetation, use of native plants all compute into the final configuration of your residential irrigation system. The only thing that all our customers share in common is their high level of satisfaction with our final product.
---
Call Today for Professional Installation & Fast Sprinkler Repair in Boynton Beach!

The success of our work is not defined by the final product, but by the durability and enduring performance of our irrigation solutions. Our Boynton beach irrigation and sprinkler experts will ensure that your system continues to provide a superior level of effectiveness and water conservation. If you're looking for a relatively comparable level of service in Miami Dade, check out Miami Beach Sprinkler Repair.

Serving 33424, 33425, 33426, 33435, 33436, 33437, 33472, 33473 and 33474